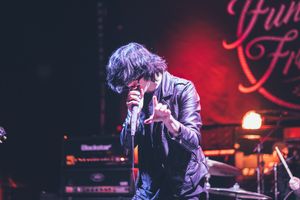 TIK TOK & DIGITAL MARKETING CAMPAIGN $550
TIK TOK PROMOTION
We  pitch music to influential curators on TikTok an app that has boomed over the past two years and is very popular amongst young people, with over 60 million monthly active users. 
One of the greatest features of TikTok for music promotion is that the platform is connected to the Apple Music API and as a result, success on TikTok directly correlates to success on Apple Music. 
OUR PROCESS: 
  TikTok campaigns consist of posting to our influencer pages according to the size of the campaign 
  Posting campaigns begin one to two weeks after the campaign is confirmed 
  Posts as part of a campaign are kept up on the applicable influencer pages permanently 
  Client can create a challenge on TikTok for a better chance of trending on the platform 
  Our campaigns are measured in influencer reach
We saw last year how Lil Nas X, an artist with literally no fans rose to the number one spot on the Billboard Hot 100.
Artists such as Lizzo and Drake have utilised Tik Tok to hit the number one spot on Billboard as well
SOUNDCLOUD PROMOTION
For our Soundcloud Repost campaigns, we leverage our extensive network of influential artist and tastemaker accounts. By doing so, we can organically boost a track's plays and reposts, which increases an artist's following on Soundcloud and can help them establish and grow their fanbase.
Major Record Label Artists such as Lil Uzi Vert, Juice WRLD, Lil Xan and Many more have utilised Soundcloud to blow up and sign major record deals
YouTube Campaign 
One of the best ways to reach new listeners is via our targeted Youtube campaigns.  These campaigns deliver real, monetized views to a targeted audience that fits your style and genre of music and are not delivered via bots or click farms.  We pitch your video to YouTube playlists that will help expand your reach and fanbase, while effectively promoting your video. 
Youtube #1: We deliver a minimum of 100,000 Youtube views via playlists and targeting during the campaign. And in most cases it usually more
Apple Music Playlist Promotion 
We focus on submitting your track to genre specific  curator's (playlister's) with between 2,000 – 500,000 followers. 
When your music is added to many playlists, you receive real streams, followers and your songs have the potential to go viral. 
We take you along with us every step of the way during your promotion campaign, providing you with correspondence and screenshots of all playlist activity. 
APPLE MUSIC PLAYLISTS 
We have one of the most extensive networks of Apple Music curators today. Playlisters make up some of the most influential tastemakers on Apple Music. We know what playlists matter and how to get your music to the ears that matter. 
If your goal is to make the Billboard Chart, you will need a combination of Apple Music and Spotify numbers definitely
INFLUENCER & INSTAGRAM MUSIC MARKETING
Influencer Marketing is a form of marketing in which focus is placed on influential people rather than the target market as a whole. It identifies the individuals that have influence over potential buyers, and orients marketing activities around these influencers. We hand select suitable and verified Instagram influencers based on target audience and variables best fit to your brand. The influencers posts drive traffic to a smartURL, via a swipe up or link in their bio.
INSTAGRAM AIMS:
 Fashion

 Food

 Travel

 Community/Social Impact

 Music

 Lifestyle  
NATURE OF POST:
 Bio Links

 Regular Posts

 IG Story Shout Outs